New this Autumn – 'Apprentice' running Sept-Nov – see flier below: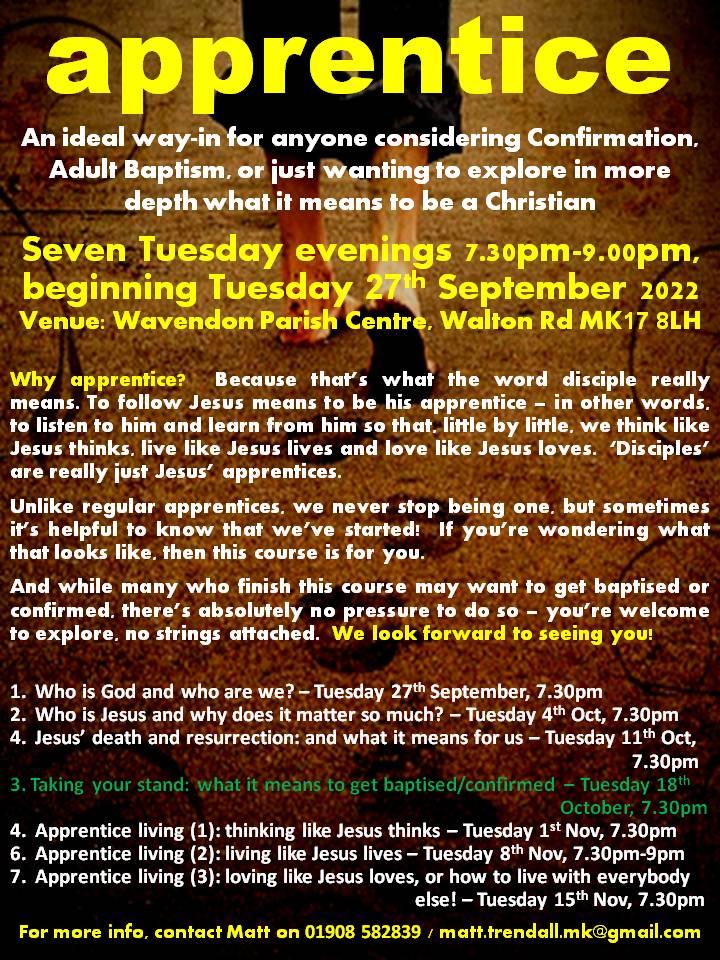 Past courses have included Alpha and other courses to explore faith and Christianity.
Alpha is a series of interactive sessions that freely explore the basics of the Christian faith. Alpha is for anyone who's curious; it's an opportunity to explore the meaning of life in an informal, fun and friendly environment.