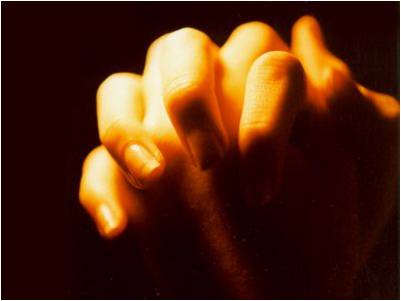 Prayer lies at the heart of all we do. It connects us at a deep level to God, and is the engine of our spiritual lives. We seek to be a praying community, supporting each other and people around us in prayer. Prayers are available in the following ways:
'Revive' informal prayer group, Mondays 9.15-10.00am in church, weekly in term-time
Everyone is welcome! We start with a quick catch up and share the things that are on our minds – for ourselves, our community, our country and the world, and we talk with God about these things in prayer.
Confidential Prayer Chain
Our prayer chain is available to anyone who needs to request prayer – either for themselves, for a loved one or someone they know. If you have an urgent prayer need and would like to be supported in prayer, we have a group of people at church committed to pray for any needs which arise. All requests will be treated in strict confidence, kept within the group and anonymised if you wish it. Just contact Rev Matt with your request via email (prayerchain.wavendon@gmail.com) or phone and he will send it out to all who support the prayer chain. Prayer Chain members do not know who the other members are, so anything shared is never discussed in other places or between pray-ers.
Prayers after Sunday Services – soon to restart
Two church members are available to pray with you following each service. They will sit at the front of the church at the right, which is a quieter and more private space, so they can pray with or for anyone who would like prayer for any reason, for themselves or someone else. The sensitive nature of what may be shared with them will be fully appreciated and treated totally confidentially, in line with their safeguarding responsibilities.
Prayer Walks
On a Sunday afternoon monthly – we visit one or more of our local areas and spend time walking and praying for the community. A great way to pray, if you've never done it before.
We'll meet at 3pm outside St. Mary's Church, Wavendon.
Dates for your diary:
4th June 2023
2nd July 2023
6th August 2023
3rd September 2023
8th October 2023
As a growing church community, we're already seeing the fruits of our prayer walks which took place between 2016 and 2020. Please join us to continue our ministry of prayer for our newly established communities as well as the well established ones.