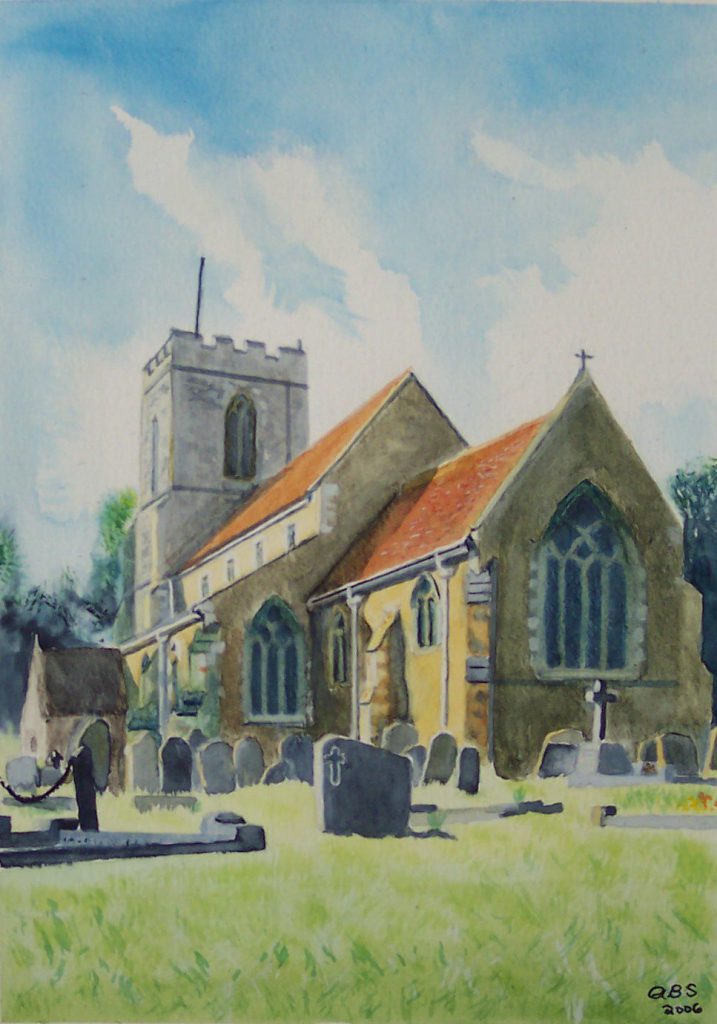 The church is the oldest surviving building in Wavendon, but there is nothing identifiable earlier than the 13th c. The west tower was added in the 15th c. In 1848-49 the structure was substantially restored and modernized by the eminent architect, William Butterfield. Several of the walls were rebuilt or re-faced, and the north vestry was added. The south porch together with the west door and window above it also date from this time.

The windows at the west end of the North and South Aisles contain some pieces of 15th c. glass in the top tracery Most of the windows however are Victorian. Sir John Betjeman praised especially those by O'Connor in the chancel and at the east end for their brilliant colour.

The remaining windows by Burlison & Grylls are badly faded, but the face of a former Rector, the Revd Henry Burney, can be seen in a window in the North Aisle.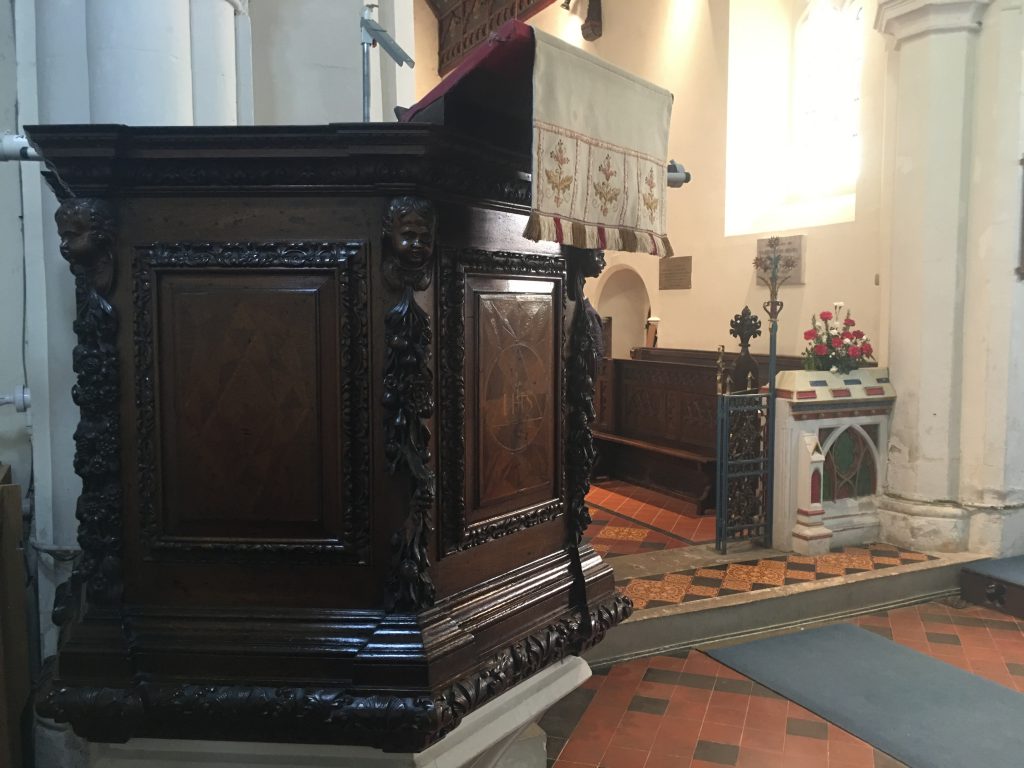 The Pulpit has the pea-pod trademark of Grinling Gibbons, a master woodcarver of the 17th c who enjoyed royal patronage and whose work can be seen in several London churches including St.Paul's Cathedral. It was brought from St.Dunstan's-in-the-West, London, which was rebuilt in 1831 when Fleet Street was widened.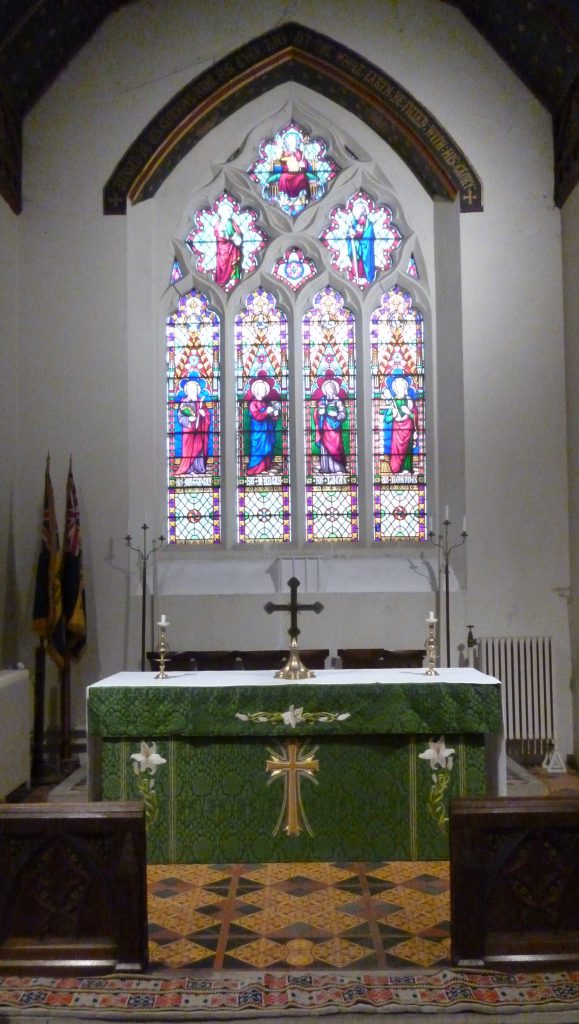 The Altar is a single slab of blue lias stone supported on a timber frame. The brass candlesticks on the altar were brought from Ypres Cathedral in France after the first world war, along with a substantial wooden carving of a cherub now in the side chapel.
The Memorial tablets and Plaques include several to the Hoare family, the eminent Fleet Street bankers, whose principal family residence is Stourhead in Wiltshire, but some of whom living in Wavendon were responsible for commissioning the 19th c. restoration.
For more detailed guides, click here to learn about our building or to enjoy our amazing windows. There's also a guide to our churchyard. As our churchyard is open to visitors all the time, we've created an interactive trail ideal for families, available to view or download below: